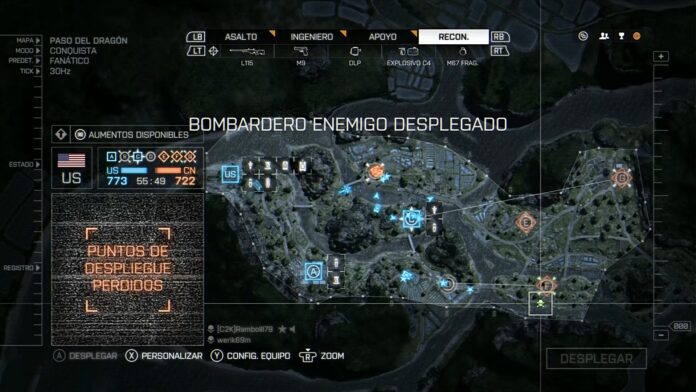 Battlefield 4 Dragon Pass a multiplayer map that was introduced with the China Rising expansion pack in December 2013. Dragon Pass in Battlefield 4 is a reimagination of the Dragon Valley map from BF2. It's similar to Guilin Peaks — another map from China Rising — but is not as heavily forested.

Battlefield 4 Dragon Pass Details
Unlike Guilin Peaks, which focuses mainly on infantry combat, the Battlefield 4 Dragon Pass map is more balanced, featuring both infantry and vehicle gameplay. It features heavy vehicles such as tanks, but with plenty of hiding spots for infantry players as well.
Dragon Pass in Battlefield 4 is set in a swamp-like environment, next to a river. There is plenty of vegetation and cover for infantry, especially for ambushing the enemy. Like other China Rising maps, Dragon Pass features transport helicopters as well.
Other maps part of the China Rising expansion pack include: