Battlefield 4 Golmud Railway is a large, open map with heavy focus on vehicles — tanks, APCs, jets, and helicopters. It's similar to the Armored Kill maps from the BF3 DLC, where the capture points are spread out with open fields between them. Golmud Railway in Battlefield 4 is based on a real world location in China, and it features plenty of wide open fields and mountains as well.
Battlefield 4 Golmud Railway layout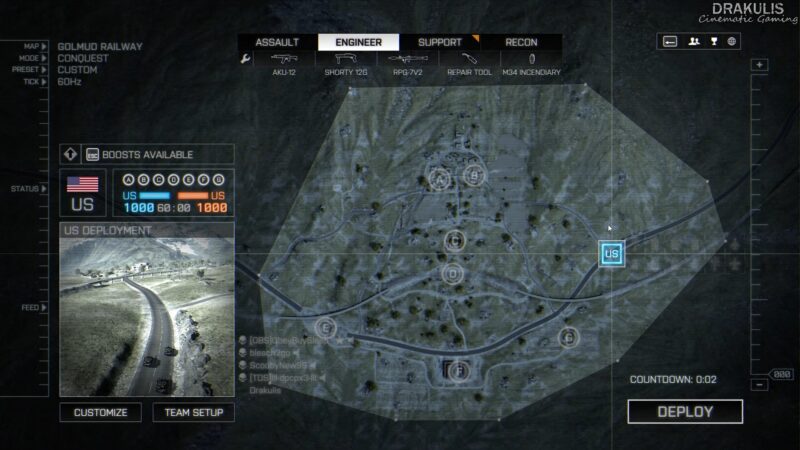 The Battlefield 4 Golmud Railway map focuses on vehicle combat, where players have access to almost any vehicle type, with the exception of boats. It's the biggest map in the game, and has plenty of room for jets to maneuver around.
In the Conquest game mode, Golmud Railway features 5 control points, arranged in somewhat linear manner, alongside train tracks. While the map is intended for vehicles, there are plenty of houses, buildings, and other structures where infantry can hide and seek cover.

Battlefield 4 Golmud Railway vehicles
Golmud Railway is very vehicle heavy and features plenty of tanks and armored vehicles, and jets and attack helicopters as well.
Golmud Railway screenshots