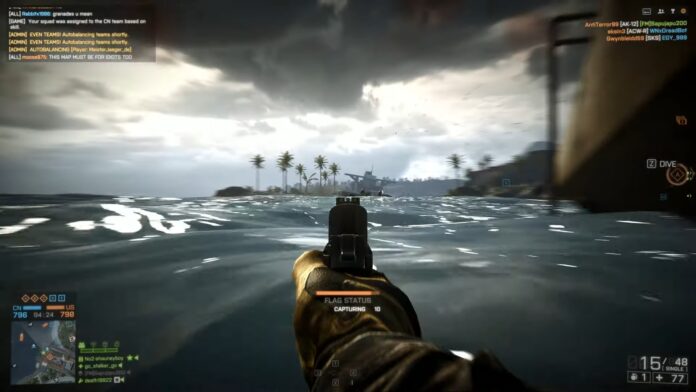 Battlefield 4 Hainan Resort is a map set in a tropical environment, much like Paracel Storm. But unlike that map, Hainan Resort is more infantry-focused.
As the art for the map shows, it features a burning oil tanker in the background, which casts some grim clouds over the paradise resort. Most of the map is centered around an island resort/hotel, which includes the B control point in Conquest.
Battlefield 4 Hainan Resort layout
The Battlefield 4 Hainan Resort multiplayer map takes place at a resort set on a tropical island. The map features mainly infantry combat but also has light vehicles and boats as well.
The control points are scattered around a resort town with both interior and exterior locations. Each team starts out a bit outside of the resort town, where the main capture point is located — on a small island.

Battlefield 4 Hainan Resort vehicles
The map mainly focuses on infantry combat, but it does have some vehicles as well, including scout helicopters and the A-10 Thunderbolt ground attack plane.
Hainan Resort screenshots