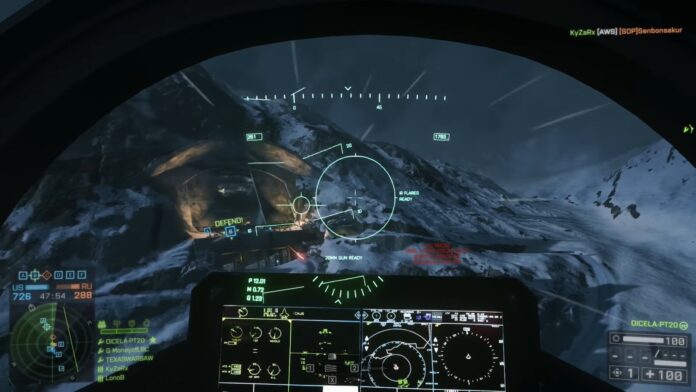 Battlefield 4 Hangar 21 is a multiplayer map that was released with the Final Stand expansion pack. Like most other Final Stand maps, Hangar 21 features a snowy, winter landscape. The Battlefield 4 Hangar 21 map is set in the Siberian mountains, where the main attraction is a military hangar installation that is built into the mountain.

Battlefield 4 Hangar 21 overview
Hangar 21 in Battlefield 4 offers a mix between vehicle combat and closer quarter infantry combat. Outside in the snowy landscape, players can use a variety of vehicles, including the new Snowmobile, while the large hangar inside is limited to infantry combat. The military hangar features a Titan from BF2142 that's under construction.
Hangar 21 features 6 control points in the main Conquest mode — 4 control points outside and 2 inside the hangar itself.
Other maps part of the Final Stand expansion pack include: