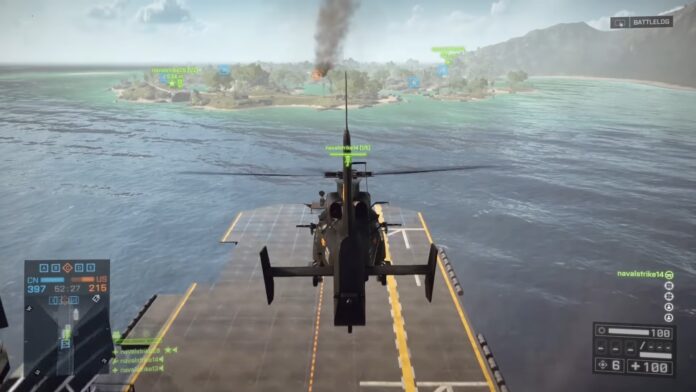 Battlefield 4 Lost Islands is a map that's part of the Naval Strike expansion pack. Like the other three maps in the expansion, Lost Islands in Battlefield 4 is based around Naval Combat. Just like other Naval Strike maps, Lost Islands features the new Carrier Assault game mode, which is similar to the Titan game mode from BF2142.
Battlefield 4 Lost Islands Overview
The Battlefield 4 Lost Islands map is set around finishing villages and centers around a crashed passenger plane. Like all other maps in the series, it's set in the South China Sea.
The map is centered around a crashed airplane, which is on a larger islands, surrounded by many smaller islands. The map features the new hovercraft and several quad bikes around the islands. The plane itself can be destroyed into pieces, where infantry can get inside and get some cover.
Other maps in the Naval Strike expansion: