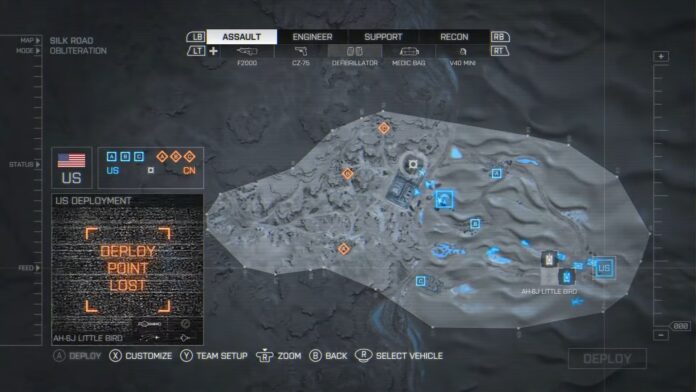 Battlefield 4 Silk Road is a multiplayer map that was introduced with the China Rising expansion pack. Silk Road in Battlefield 4 is a medium-sized map set in a desert and is best suited for land vehicle warfare. It features the same "Levolution" moments as Golmud Railway, in that both maps feature IEDs scattered around.
Battlefield 4 Silk Road Details
Silk Road in Battlefield 4 is centered around a military base, which is surrounded by large, open areas. The map is ideal for land-based warfare, and as a result, features plenty of Tanks and APCs. Furthermore, the Battlefield 4 Silk Road map features jets and light helicopters as well.
While Silk Road has plenty of vehicle warfare, it's also suited for infantry combat, especially around the main objective on the map.
Other maps part of the China Rising expansion pack include: