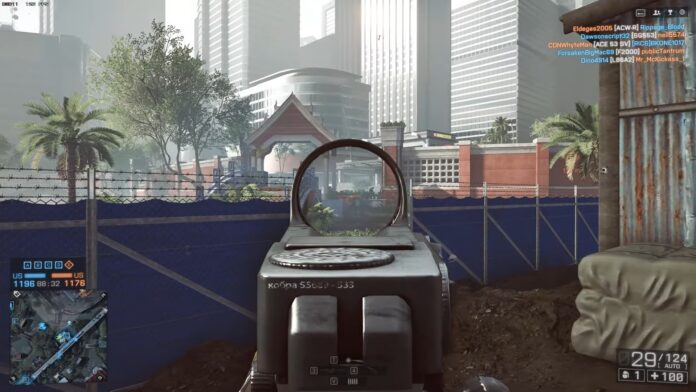 Battlefield 4 Lumphini Garden is a multiplayer map that's part of the Dragon's Teeth expansion pack.
The Lumphini Garden map in Battlefield 4 is based on the park called Lumpini Park in Bangkok, Thailand. Like other Dragon's Teeth maps, it focuses mainly in infantry combat, centered around the park area.
Battlefield 4 Lumphini Garden overview
Lumphini Garden is an urban map that mainly focuses on urban city warfare. The main factions on the map are China and US.
The combat is mainly centered around infantry warfare, with only two Quad Bikes available to each team — the rest of the team has to make on foot. The Conquest version of the map has five control points, and the Levolution feature in Lumphini Garden involves triggering a mud-slide that overwhelms the C control point.
Battlefield 4 Lumphini Garden screenshots