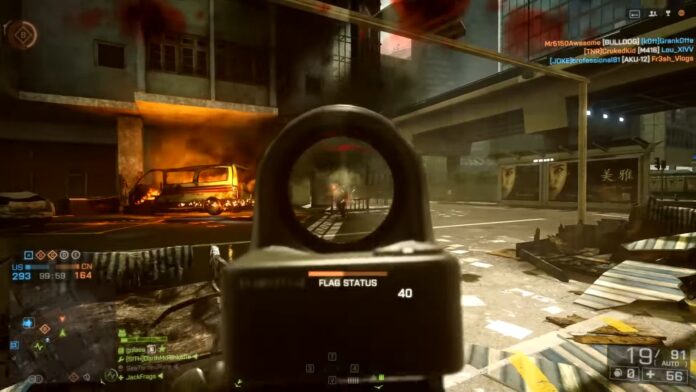 Battlefield 4 Pearl Market is a multiplayer map that's introduced with the Dragon's Teeth DLC. Pearl Market in Battlefield 4 is set in a neighborhood in Hong Kong, and focuses mainly on infantry and urban combat.
Battlefield 4 Pearl Market overview
The Battlefield 4 Pearl Market map is based heavily on urban combat, where it's about mainly infantry warfare. However, the map also includes some light vehicles. The map has a big focus on rooftop fights like Flood Zone, and in narrow alleyways beneath.
Pearl Market vehicles
Pearl Market is limited mostly to light transport vehicles. The biggest vehicle on the map is the AMTRAC personnel carrier. Other vehicles include the Dirt Bike and the Growler ITV transport vehicle.
Battlefield 4 Pearl Market screenshots