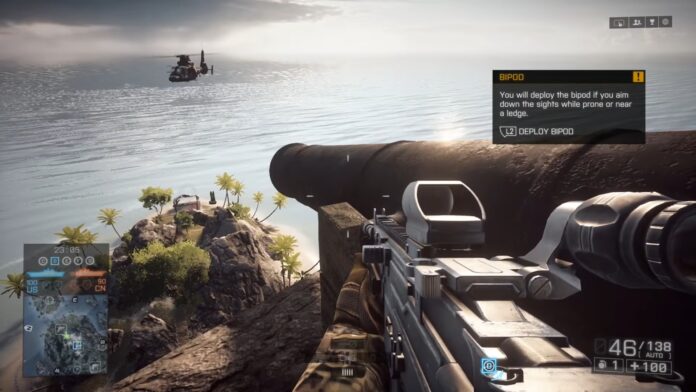 Battlefield 4 Operation Mortar is a new multiplayer map that's released as part of the Naval Strike expansion pack. Like other maps in the series, Operation Mortar in Battlefield 4 is set in the South China Sea, and is based around naval combat.
It also features the new multiplayer game mode called Carrier Assault. Operation Mortar is centered around an old fort, with wooden huts, old ruins, and even a functioning cannon.
Battlefield 4 Operation Mortar Overview
The Battlefield 4 Operation Mortar map is based around a cliff-side resort town flanked by water on most sides. It's somewhat similar to the Hainan resort map.
Only Operation Mortar has some interesting settings, including the ruins of an old fort, some old huts, and a cannon on top of the fort, which is fully functioning can be used to fire at enemies below.
Other maps in the Naval Strike expansion: